History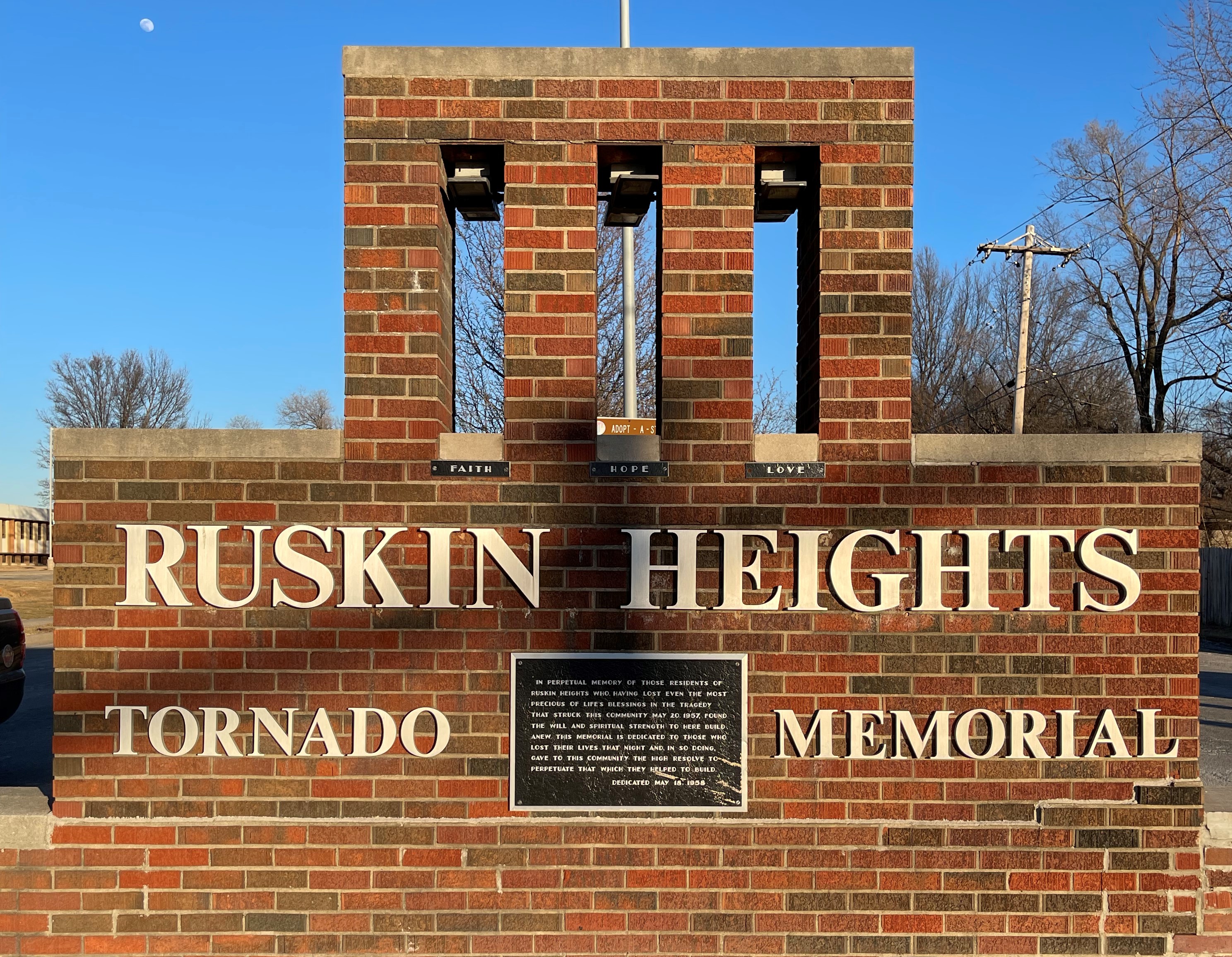 Ruskin Heights is a neighborhood located in Kansas City, MO. Established in the 1950s, Ruskin Heights has a storied past - most notably the tornado on May 20th, 1957. The Ruskin Heights tornado was rated an F5, and tore a 71-mile path through the neighborhood. It was a long road to recovery, and now this event is commemorated by a large memorial.
The Oregon, California, and Santa Fe trails were the main trails which crossed the country to the west. The Oregon Trail was traveled by pioneers looking to start new homes in a new part of the country. The California Trail was traveled by those looking for find their fortune in gold. Both were primarily traveled going west. The Santa Fe Trail, however, was a trade route, so was traveled east and west. These trails converge in an area which transects directly through the Hickman Mills community. In fact, this is the only area where all three are located as one.
The former Grandview Triangle is also the site of where several modern "trails" converge. This area was once considered one of the most congested, so in 2000 work was begun to "untangle the triangle". In 2005 it was officially renamed by the Missouri General Assembly, Three Trails Crossing Memorial Highway. The trails auto tour is labeled throughout the area.